Technical characteristics and advantages cone crusher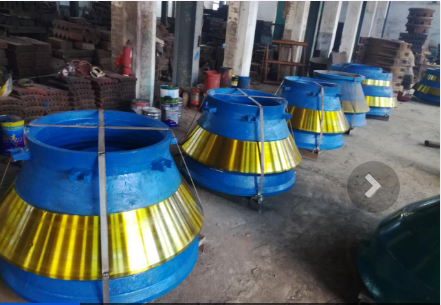 Cone crusher is an advanced high-power , large crushing ratio , high productivity hydraulic crusher. Range more widely , particularly for use in ultra-fine crushing hard rock , ores, slag and refractory . Cone Crusher from the frame body , adjusting device, adjusting sleeve, consisting of crushing cone , transmission and other major parts of eccentric and electrical , lubrication , and other auxiliary parts. The machine is divided into coarse crushing cone crusher ( coarse broken ) , the cone crusher ( the break ) and tertiary cone crushers ( thin broken ) three, cone crusher is suitable for crushing all kinds of ores and above average hardness rock.
Cone crusher with greater operational efficiency and crushing capacity , help to improve the economy continued development and progress. The advantages of the aircraft design and superior performance is a very large cone crusher crushing industry prospects fundamental reason . Our cone crusher market is very extensive mechanical manufacturing industry , including various industries mining, construction , water conservancy, metallurgy , coal and glass. In the country's most important field of application is the cement industry , paving and mining, applications in these industries accounted for about 31% of all fragmentation of the industry .